We have handpicked some of the best ethical fashion tweeters, who tweet about sustainable fashion, and help promote a form of eco-conscious lifestyle by offering advice, informing the public and supporting socially responsible businesses.
Magnifeco – Twitter: @Magnifeco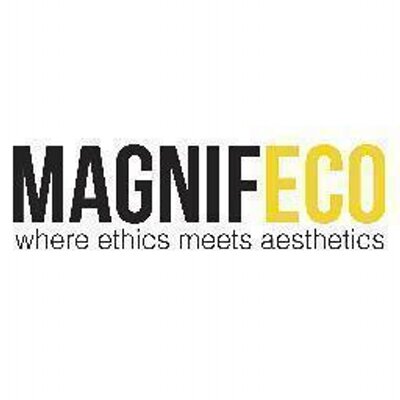 Founded by Kate Black in 2008, Magnifeco.com is the digital source for ethical fashion and sustainable living. Magnifeco strives to connect ethical designers and conscious consumers together, by publishing articles related to skilled artisans and socially responsible corporate retailers who are working together, in order to produce garments that are eco-friendly, while still offering visual appeal and longevity. Magnifeco, with its very popular Twitter full of news and information regarding ethical fashion, stands for visual appeal, longevity and ethics.
Livia Firth – Twitter: @liviafirth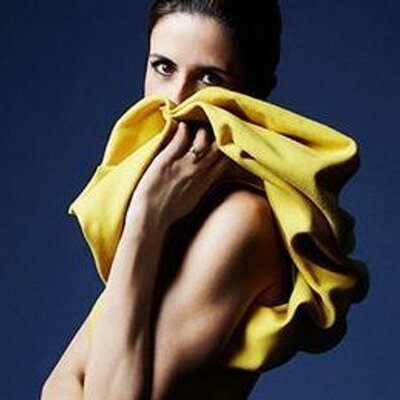 Livia Firth, a pioneer in ethical fashion issues, is creative director of eco-age.com, and is married to the famous British actor Colin Firth, whom you might know from his roles in movies such as "the King's speech", "Love actually" and "Pride and Prejudice". You can count on her Twitter to get the best content regarding eco-fashion, sustainability and fair trade.
Having traveled to Bangladesh four years before the 2013 Rana Plaza factory catastrophe, which caused the deaths of more than 1100 people, and having borne witness to the dangerous working conditions there, Livia is fighting to raise awareness to the cruelty garment workers in Bangladesh and other Third World countries suffer through. She strives to promote ethical fashion, and to spread the message that cheap clothes and knockoffs that the Western world buys in megastores are in essence produced by slave labor.
Often working with famous designers and celebrities, Livia is the driving force behind the launch of the Green Carpet Challenge, a project which tries to connect ethics with glamour, and promote sustainability and social welfare. Gucci was awarded with the first Green Carpet Challenge Brandmark, for creating (in partnership with Eco-Age) the world's first handbag collection which was made with sustainable materials, causing no harm to the environment.
In May 2014 Livia was honoured with an award for Outstanding Achievement in Sustainability at the Rainforest Alliance Gala, in New York.

The Ethical Fashion Forum was founded in 2004 by a group of fashion designers and business people, and it operates as a non-profit organization which focuses on promoting ethical fashion, reducing poverty, educating people about sustainability and protecting the environment. As the ethical fashion movement began to gather momentum, the Ethical Fashion Forum rose to the challenge, and worked towards creating a network which would facilitate contact between organic producers, fair trade sources and ethical fashion businesses.
This led to the development of the Source platform, which includes a sourcing and business database, an online network, a business intelligence platform and a global program of events. The Source platform also offers a sustainability toolkit for the fashion niche. It is open to designers, retailers, consumers, fair trade producers, manufacturers and fashion students, and has trained more than 1000 industry professionals in sustainable sourcing, through the Spotlight on Sourcing Program.
Lucy Siegle – Twitter: @lucysiegle
Lucy Siegle is a British journalist and writer on environmental issues. She has worked for the observer, and published many books, such as "Green Living in the Urban Jungle", which offers modern urban dwellers some practical advice and tips on how to adopt a more sustainable lifestyle, and "To Die For: Is Fashion Wearing Out the World?", which exposes the fashion industry and the devastating story behind the clothes we wear, while explaining how the global banking crisis should not drive the consumers towards cheap, fast fashion, but towards sustainable, ethical fashion instead.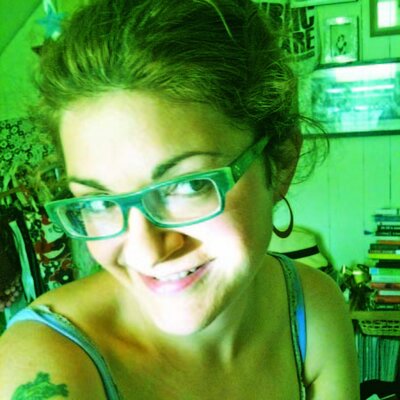 Eco Chick is a great resource for green fashion and beauty-related posts. Eco chick's goal is to inspire readers towards a healthier, sustainable lifestyle, which will translate into a happier life, too. Starre Vartan, the site's editor and publisher, has written the "Eco Chick Guide to Life: How to Be Fabulously Green", a breezy, energetic guide that helps the readers go green without sacrificing any luxuries at all.
The environmental website has been featured in many publications, including the New York Times, USA Today, Elle.com, Treehugger.com, Ecosalon, Glamour and Marie Claire.
Sass Brown is an Eco Fashion Activist, Acting Assistant Dean for the School of Art and Design at the Fashion Institute of Technology, NY, as well as a writer, blogger and educator. Her area of expertise is eco and ethical fashion, and she has worked towards promoting that goal in Brazil, Peru, Colombia, Chile, Sri Lanka, Korea, China, Italy, France, Canada, the US and the UK. She promotes the ideals of sustainability through her written work; her books, "Eco Fashion" and "ReFashioned", as well as her website and her many articles.
Greta Eagan – Twitter: @gretaeagan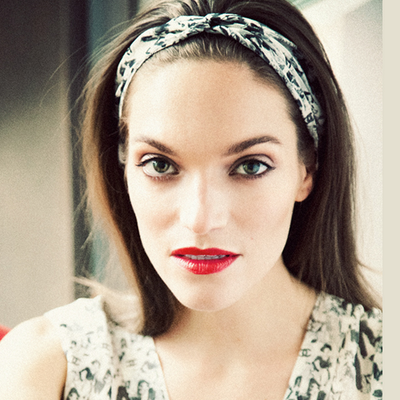 Greta Eagan is an eco-stylist, sustainable living consultant, spokesperson, expert and strategist, as well as the the founder of Fashionmegreen.com, which is a mainstream resource for eco-luxe living. The site explores brand collaborations and offers styling services, consultations and sustainable living strategies for both people as individuals, as well as for brands.
Greta strives to bridge the gap between mainstream and eco- ethical fashion, often collaborating with other experts and websites.
TRAID – Twitter: @TRAID
TRAID is a charity which works towards stopping clothes from being thrown away, and turning waste into funds and resources, in order to reduce the environmental and social impact of garment wasting.
To achieve their goal, TRAID collects clothes that would otherwise be thrown away, and transforms them into high quality stock for their charity shops. Donations are sorted based on condition, quality and style, and the produced recycled garments are sold through an impressive network of 1500 charity clothes banks, home collections and charity shops in the UK.
The funds raised by this process are committed to global projects which aim to improve conditions and working practices in the textile industry.
Orsola de Castro is a pioneer and an opinion leader in sustainable fashion. In 1997 she created From Somewhere, a revolutionary label which was the first to address issues regarding recyclability in the fashion industry. The company's collections have sold in the best boutiques all over the world, and has been featured in many international exhibitions.
In 2006 Orsola and her partner, Filippo Ricci, started Esthetica, the Sustainable Fashion Area at the London fashion week. Orsola is considered as one of the main reasons why London is currently viewed as the focal point for sustainability in the fashion industry.
In March 2010 Orsola designed the dress Livia Firth wore at the Oscars, and played an active role in Livia and Lucy Siegle's Green Carpet Challenge initiative until 2012.
In 2011 Orsola and Filippo founded Reclaim to Wear, which is an organization that aims to bring together fashion designers, producers and distributors, in order to create upcycled capsule collections.
In 2013, Orsola co-founded Fashion Revolution Day, a campaigning initiative which focuses on raising awareness to the fashion industry's supply chain, by commemorating the Rana Plaza factory collapse in Bangladesh.
Fashion revolution is a campaigning initiative founded by Orsola de Castro and Carry Somers in 2013. On April 24th each year, Fashion Revolution Day commemorates the Rana Plaza catastrophe by raising awareness of the true cost of fashion and promoting sustainable alternatives.
The movement is hoping to change the world by building momentum and informing people around the world. The Fashion Revolution will hopefully help connect all of the production chain's links together, and build a more sustainable future for the industry.
The Fashion Revolution is celebrating the organizations that are actively working towards improving the conditions of those who make the clothes we wear, such as the Ethical Fashion Forum, IndustriALL, the Clean Clothes Campaign, the Global Organic Textile Standards, the Textile Exchange, Greenpeace international, the World Fair Trade Organization, and Fairtrade international.